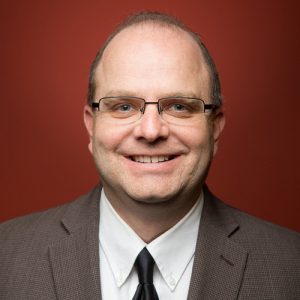 GOSHEN, N.Y. (Feb. 20, 2015) – Focus Media has announced that Michael Bieger of Monroe, N.Y., has recently been promoted to director of public relations.
Bieger joined Focus Media in 2011 as a senior account executive. In his new role, he directs public relations strategy and content development initiatives for the agency's clients.
Bieger brings more than 20 years of journalism and newsroom management experience to his public relations role with the agency. Prior to joining Focus Media, he was the managing editor at Westfair Business Publications in White Plains, where he led editorial operations for the Westchester County Business Journal and the Fairfield County Business Journal in Connecticut. He also spent nine years at The Journal News/LoHud.com in White Plains, rising to the level of business editor. He was also a regional editor at The Times Herald-Record in Middletown and the managing editor at the Altoona Mirror in Altoona, Pa.
"Mike brings a necessary journalism and newsroom perspective to our agency, which benefits our clients in media relations, social media and various forms of content development," said Focus Media President and CEO Josh Sommers. "We're proud of all that he has accomplished, and look forward to his continued success."
About Focus Media
Focus Media, Inc. is an award-winning, full-service public relations and marketing firm specializing in market research, branding, design, collateral development, TV and radio production, media planning and placement. Since launching the company in 2002, President and CEO Josh Sommers has assembled a highly talented team of marketing experts, public relations strategists and acclaimed graphic designers that have made Focus Media a preeminent advertising agency known for its creativity, innovation and cutting edge marketing strategies. For more information, visit www.focusmediausa.com.