Thousands of area residents come to learn about theme park project in Town of Goshen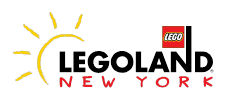 GOSHEN, N.Y. (July 8, 2016) – Merlin Entertainments plc ("Merlin"), Europe's largest and the world's second largest visitor attraction operator, hosted a community open house yesterday that drew approximately 3,000 area residents who became acquainted with the proposed LEGOLAND® New York Resort in the Town of Goshen.
The third LEGOLAND Park in North America would mirror the successful concept of the six resorts operating in Florida, California, the United Kingdom, Germany, Malaysia and Denmark. The proposal for LEGOLAND New York Resort includes a theme park offering a unique mix of more than 50 rides, shows and attractions, including spectacular LEGO® models and a 250-room LEGOLAND Hotel. The theme park will be geared toward families with children ages 2 to 12.
"LEGOLAND is committed to being a responsible and respectful member of the community and that is the purpose of this open house," said John Ussher, Senior Divisional Director, LEGOLAND Development. "I think yesterday was a success as we got to know the people in this great community and they got to know us.  I think everyone who came out to ask questions and understand the project now knows that Merlin will be responsible and respectful in Goshen and Orange County and bring many benefits to these communities"
Ussher along with Chief New Openings Officer of Merlin John Jakobsen, spoke to the guests and answered questions throughout the evening. A team of Merlin Human Resources Directors delivered employment information for future prospective employees.
Children and adults alike were awed by the many LEGO models on display including a LEGO mosaic of the seal of Orange County created out of 5,000 bricks, a miniature LEGO piano created out of 2,500 bricks and a giant ninja created from more than 50,000 LEGO bricks. The open house-style event took place at the Palacio Catering and Conference Center in Goshen and featured LEGO building stations, photo opportunities with LEGO models, a LEGOLAND character and a LEGO® City car. Two Master Model Builders guided guests to help build a LEGO mural, which is planned to be on permanent display at the proposed park. The mural is more than six feet wide and four feet tall created out of 20,000 bricks.
LEGOLAND New York's investment will be $350 million investment. Merlin Entertainments will pay substantial amount of taxes and fees to the local community:
• $3 million annually in local taxes and fees
o $1 million to the school district
o $1.5 million to the Town of Goshen
o $0.5 million for the County and other local service fees
Including annual increases, the taxes and fees will generate approximately $108 million over 30 years of which $38.4 million will go to the Goshen Central School District. Over the course of 30 years, LEGOLAND New York will pay $52.6 million in PILOT payments alone, of which $38.4 million will go to the Goshen Central School District.
LEGOLAND New York would also pay Orange County's hotel tax, generating approximately an additional $850,000 annually to the County. Sales tax receipts at LEGOLAND New York would generate approximately an additional $6 million annually.
Merlin's decision to select the Goshen site for its proposed LEGOLAND New York Resort followed considerable site visits to multiple sites on the east coast over the last few years. The proposed park is expected to create hundreds of new jobs, with additional construction jobs during its creation. The preliminary timeline for LEGOLAND New York, could see an opening as early as 2019.
To learn more, including videos and other information, visit the LEGOLAND New York website at www.legoland.com/new-york or Facebook page at www.facebook.com/LEGOLANDNewYork.
Download photos from the event: https://www.dropbox.com/sh/p1c7ou92ujzfpx3/AAAu6lAsizn75Jo4XPr2kFY7a?dl=0
About Merlin Entertainments plc
Merlin Entertainments plc is a global leader in location based, family entertainment. Europe's No. 1 and the world's second-largest visitor attraction operator, Merlin now operates over 100 attractions, 13 hotels and four holiday villages in 23 countries and across four continents. The company aims to deliver memorable experiences to its more than 60 million visitors worldwide, through its iconic global and local brands, and the commitment and passion of its approximate 27,000 employees.
Visit www.merlinentertainments.biz for more information.
About LEGOLAND Parks
The first LEGOLAND Park opened in 1968 in Billund, Denmark, following by Windsor in the United Kingdom in 1996 and in California in 1999. In 2002, LEGOLAND Deutschland opened. Since 2005, those four parks have belonged to British-based Merlin Entertainments Group. In 2011, the group opened LEGOLAND Florida and LEGOLAND Malaysia in 2012. LEGOLAND Dubai is scheduled to open in October 2016, with LEGOLAND Japan scheduled for the second quarter of 2017.