GOSHEN, N.Y. (July 24, 2014) — Elant Inc., the Hudson Valley's leading provider of senior health and housing solutions, has named Melissa McCoy to Vice President of the Elant Foundation and Community Relations.
McCoy, who previously served as Director of Corporate Initiatives for the organization, has nearly three decades of experience in community service, fundraising, event planning andproject management. In her new position, Melissa will be responsible for overseeing the operations of the Elant Foundation, the organization's not-for-profit fundraising arm, and lead Elant's efforts to engage and collaborate with businesses and communities throughout the Hudson Valley.
"We are very pleased to announce Melissa McCoy's promotion, as this is a great step forward for Elant," said Todd A. Whitney, President and CEO of Elant. "Since joining us in 2011, she has successfully implemented a number of key programs and initiatives that have helped improve our residents' quality of life and the services available to them, and has increased regional awareness of our organization and its mission. We are excited for her continued growth and success in her new role."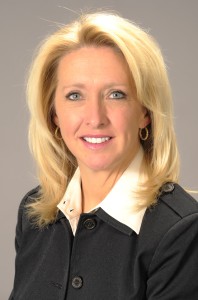 McCoy is a member of numerous industry organizations and serves as president of the Association of Fundraising Professionals' Mid-Hudson Valley Chapter. She currently serves on the board of the American Cancer Society Eastern Division, and Cornell Cooperative Extension of Orange County, is chairperson of the Orange County Chamber of Commerce EXPO, and was recently named a 2014 Woman of Achievement by Girl Scouts Heart of the Hudson and YWCA of Orange County. Over the past three years, she has helped Elant develop corporate partnerships, community collaborations, raise funds and garnered and volunteer support, and has led the organization's community and public relations efforts.
Prior to joining Elant, McCoy was the owner and president of Design Perceptions LLC, where she led a number of high-profile projects for various government agencies, businesses and organizations across the state of New York.
ABOUT ELANT
Elant is a comprehensive health care system that serves the needs of more than 3,500 individuals throughout the Hudson Valley region. The organization includes six campuses and employs more than 1,200 dedicated individuals. Elant provides a full continuum of care, including Sub-Acute Care and Rehabilitation Services, Skilled Nursing Care, Assisted Living, Adult Day Care, Retirement Community Living, Home Health Care and a Managed Long Term Care Plan. For more information, visit elant.org.