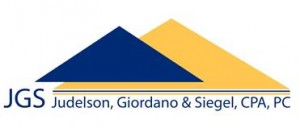 MIDDLETOWN, N.Y. (May 20, 2014) — Judelson, Giordano & Siegel, a respected Middletown accounting firm, has hired Paul Cherubino as the newest member of its team.
Cherubino, a graduate of Mount St. Mary College in Newburgh, was previously an intern with JGS in the summer of 2013, assisting primarily with auditing and tax issues. He recently received his master's degree in accounting from Mount St. Mary in January.
"We are very pleased to announce the hiring of Paul Cherubino, a bright young professional who has a tremendous future ahead of him in our field," said Jason Giordano, managing partner of JGS. "Our team was very impressed with Paul's work ethic and ability to learn new concepts very quickly while he was an intern with JGS. We know that he will bring that same approach to his work as a full-time staff member as he continues to learn and grow as a professional."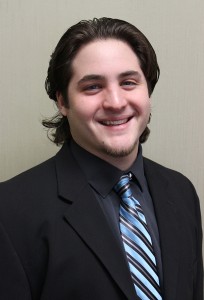 Cherubino has distinguished himself as both a student and a young professional, making the Dean's List several times and winning the Rensselear Polytechnic Institute Medalist award, a $15,000 scholarship.
In addition to his experience in the field of public accounting, Cherubino is a dedicated volunteer who has worked with Relay for Life, the National Honor Society, an autism awareness organization and other charity efforts. He also served as a captain on the Mount St. Mary baseball team while he was an undergraduate student.
"I am thrilled to join the team at JGS and officially start my career in the field of accounting," said Cherubino. "My previous internship with the firm was an incredible learning experience for me, and it's an honor to be asked to join one of our region's most distinguished accounting firms."
About Judelson, Giordano & Siegel:
Judelson, Giordano & Siegel (JGS) is a full-service accounting and business consulting firm with a notable history of providing unequaled financial, tax and management consulting services. The firm, which has more than 80 years of experience, is located in Middletown and works with a national base of clients ranging from small, local businesses to publicly traded corporations. The JGS philosophy is to work collaboratively with clients as their accountants and business advisors to solve their problems and address their specific business needs.