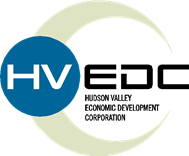 NEW WINDSOR, N.Y. (Oct. 20, 2014) – Joanne Deyo, Vice President of Facilities for Regeneron Pharmaceuticals, Inc., has joined the board of directors for the Hudson Valley Economic Development Corporation (HVEDC).
Regeneron, based in Tarrytown, N.Y., is a fully integrated biopharmaceutical company that discovers, invents, develops, manufactures and commercializes medicines for the treatment of serious medical conditions.
Regeneron markets three products in the United States and has active research and development programs in many disease areas, including ophthalmology, inflammation, cancer and hypercholesterolemia.
"It's an honor to have Joanne Deyo join our board of directors," said Laurence P. Gottlieb, HVEDC president and CEO. "Joanne's strategic leadership skills, her vast knowledge of the biopharmaceutical industry and her support of so many important organizations in Westchester County and the Hudson Valley are just three key reasons why she will be a tremendous asset to HVEDC in helping to advance our mission of promoting strong economic development in the Hudson Valley."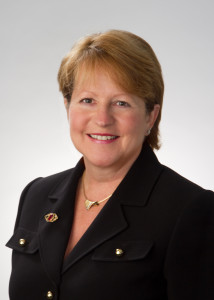 Deyo is the senior facilities executive for Regeneron's research and development and corporate headquarters and other satellite locations in Basking Ridge, New Jersey and Dublin, Ireland. She is responsible for providing strategic leadership with a wide range of responsibilities including real estate portfolio management, leasing and development, facility design and construction, environmental health and safety, operations, engineering, environmental sustainability, telecommunications, security, laboratory operations support, and business continuity planning across the enterprise.
While at Regeneron, Deyo has successfully grown the company's footprint in Westchester County twenty-fold, with additional growth currently under construction to increase Regeneron's portfolio to over 1 million square feet in Westchester. She has also established extension offices in New Jersey and Dublin, Ireland.
Deyo currently serves on the board of directors of the Business Council of Westchester and is actively involved in The Westchester Green Business Challenge, Bio NY, NY BioHud Valley and the International Facility Management Association (IFMA).
"I'm proud to be joining this talented board," Deyo said. "To be able to partner with economic development professionals to advance business opportunities in the Hudson Valley is an honor. HVEDC has made a tremendous, positive impact in the region and I look forward to helping that impact become even more significant."
About Hudson Valley Economic Development Corporation (HVEDC): HVEDC, based in New Windsor, N.Y., is the leading economic development agency for the seven-county region of Westchester, Putnam, Dutchess, Rockland, Orange, Ulster and Sullivan counties. The public-private partnership markets the region as a prime business location to corporate executives, site selection consultants and real estate brokers. HVEDC helped start the organizational, branding and promotional effort for NY BioHud Valley, Hudson Valley 3D Printing and the Hudson Valley Food & Beverage Alliance. To learn more, call 845-220-2244 or visit: http://www.hvedc.com.