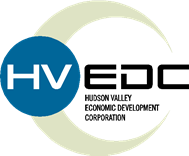 NEW WINDSOR, N.Y. (May 27, 2014) – Hudson Valley Economic Development Corp. (HVEDC) President & CEO Laurence P. Gottlieb today announced that he has joined the New York State Economic Development Council's (NYSEDC) Board of Directors, effective May 21, in representation of the Hudson Valley region.
The NYSEDC is the state's principal organization representing economic development professionals. Its purpose is to promote the economic development of the state and its communities, encourage sound practices in the conduct of regional and statewide development programs, and to develop education programs that enhance the professional development skills of NYSEDC's over 900 members. The Board of Directors and members of NYSEDC represent the highest standards of their profession, and have unparalleled experience and expertise working with state and local economic development programs.
"I'm honored to have been asked to become a member of NYSEDC's Board of Directors," said Gottlieb. "This vital organization provides exceptional, essential support to HVEDC and other development professionals; I look forward to supporting the Board in achieving their goals throughout the state."
Gottlieb is a strategic communications executive who has more than 25 years of senior management experience. He is co-founder of both the NY BioHud Valley biotechnology cluster development coalition and Hudson Valley Food & Beverage Alliance, which promote regional industry growth through aggressive marketing campaigns and innovative programming, such as mini-MBAs for biotech executives and venture capital tours of food and beverage hubs.
Additionally, he is founder of Hudson Valley 3D Printing (HV3D), HVEDC's latest cluster initiative which lead to the creation of the Hudson Valley Advance Manufacturing Center and the nation's first MakerBot 3D Printing Innovation Center at the State University of New York (SUNY) at New Paltz. HV3D promotes advanced manufacturing as an economic driver for the region, combining state-of-the-art equipment with the expertise and curriculum needed to give students hands-on training for this growing industry. In December 2013, the Mid-Hudson Regional Economic Development Council awarded SUNY New Paltz $1 million to support its 3D Printing program.
"NYSEDC sees the Hudson Valley as a key area of economic development in the future of New York State and Larry Gottlieb will be an important part of that development," said Brian T. McMahon, executive director of NYSEDC. "As a strategic partner of ours in the Hudson Valley, Larry will provide exceptional insight regarding development initiatives and key industries in that region."
About Hudson Valley Economic Development Corporation (HVEDC): HVEDC is the leading economic development agency for the seven-county region of Westchester, Putnam, Dutchess, Rockland, Orange, Ulster and Sullivan counties. The public-private partnership markets the region as a prime business location to corporate executives, site selection consultants and real estate brokers. HVEDC helped start the organizational, branding and promotional effort for NY BioHud Valley, Hudson Valley 3D Printing and the Hudson Valley Food & Beverage Alliance. To learn more, call 845-220-2244 or visit http://www.hvedc.com.