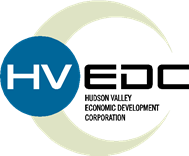 NEW WINDSOR, N.Y. (April 6, 2015) — Hudson Valley Economic Development Corporation (HVEDC) is hosting its first Nibbles educational forum April 21 at the Heineken USA headquarters. The event will focus on educating local food and beverage entrepreneurs on the legal issues restaurants confront as they open and build a brand.
The event is 5:30-8 p.m., April 21, at the Reckson Metro Center Auditorium (Ground Floor) at Heineken USA Headquarters in White Plains, N.Y. Check-in and refreshments will take place from 5:30-6 p.m. at The Haystack on the 12th floor. Speakers will include legal experts Kyle-Beth Hilfer, Esq. of Kyle-Beth Hilfer, P.C.; Donald M. Bernstein, Esq. of Victor & Bernstein, P.C. and Howard Schragin, Esq. of Sapir Schragin LLP. Speakers will explore:
Licensing and leasing issues involved in launching;
Legal issues in choosing a name, décor and menu;
Restaurant advertising and marketing campaigns, particularly focused on legal issues related to social media, sweepstakes, testimonials and more;
Employment law issues such as wage and hour issues, discrimination and harassment issues (including persons with disabilities) and recommended policies.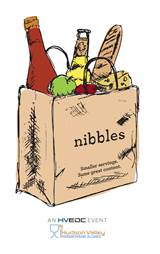 The event is $30 per person and space is limited. Visit nibbles04-21.eventbrite.com to RSVP. Sponsors include Heineken, Westchester County Bar Association, Reckson (A Division of SL Green Realty Corp.), ConEdison, the Hudson Valley Economic Development Network (HVEDN) and HVEDC.
"Building on the enormous success of our Hudson Valley Beer, Wine, Spirits & Cider Summits, we were hearing from those in the food industry that they wanted follow-up educational forums with more content tailored to their needs," said HVEDC President and CEO Laurence P. Gottlieb. "The Nibbles series will provide local entrepreneurs with the knowledge they need to be successful in our regional economy. As we say 'smaller servings, same great content.'"
"We're proud to sponsor this important event for the food and beverage industry in the Hudson Valley" said Luis Rivera, Esq., executive director of the Westchester County Bar Association. "The restaurant business can become legally confusing for a first-timer and that's where we want to help with expert advice delivered by a panel of knowledgeable individuals who understand the unique needs of this business sector."
About Hudson Valley Economic Development Corp. (HVEDC)
HVEDC is the leading economic development agency for the seven-county region of Westchester, Putnam, Dutchess, Rockland, Orange, Ulster and Sullivan counties. The public-private partnership markets the region as a prime business location to corporate executives, site selection consultants and real estate brokers. HVEDC helped start the organizational, branding and promotional effort for NY BioHud Valley, Hudson Valley 3D Printing, Hudson Valley EDs & MEDs and the Hudson Valley Food & Beverage Alliance. To learn more, call 845-220-2244 or visit http://www.hvedc.com.