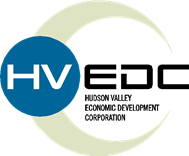 NEW WINDSOR, N.Y. (April 23, 2015) — Hudson Valley Economic Development Corp. (HVEDC) has been awarded a Business Facilities Economic Development Award for spearheading the development of Hudson Valley 3D Printing (HV3D), which lead to the creation of SUNY New Paltz's Engineering Innovation Hub. The award was presented in the magazine's Achievement in Innovation Hubs category.
"HVEDC is honored to receive this prestigious award from Business Facilities in recognition of trying something new and quite daring," said Laurence P. Gottlieb, president and CEO of HVEDC. "After launching HV3D two years ago, we are consistently seeing tangible results of this economic development effort, which would not have been possible without our partners SUNY New Paltz, Central Hudson Gas & Electric Corporation and Hudson River Ventures."
ShowBox APK says "Introduce Failed Invalid APK"This has regularly been accounted for of BlueStacks showbox alternatives The individuals who have introduced the emulator as of late are more averse to have an issue
Last fall it was announced that the Engineering Hub will be built with $10 million in funding awarded through the highly competitive NYSUNY 2020 Challenge Grant Program, which provides incentives for bottom-up economic development projects that advance research opportunities around the state's colleges and universities, while also leveraging private sector investments and job creation.
The Engineering Hub will provide much needed instructional and research space, while also addressing the critical shortage of mechanical engineers. It will also include 10,000 square feet of office and lab space for companies looking to participate in START-UP NY. Firms active in advanced manufacturing, 3D printing, and other related industry sectors have expressed interest in such collaboration. The Engineering Hub will partner with area community colleges to link 3D printing courses and engineering programs to advanced manufacturing and technologically innovative companies.
In May 2013, HVEDC launched its HV3D industry cluster economic development initiative by bringing together a coalition of partners together at SUNY New Paltz to form the Hudson Valley Advanced Manufacturing Center. The Center promotes collaboration between students learning the college's new Digital Design and Fabrication curriculum and local companies, to develop prototypes for next generation products. In 2014, HVEDC fostered the college's relationship with Brooklyn, NY-based MakerBot, the leading manufacturer of desktop 3D printers, to open the nation's first MakerBot Innovation Center at SUNY New Paltz.
As stated in the March/April 2015 edition of Business Facilities, HVEDC was awarded for exhibiting consistent excellence in the development of the Hudson Valley as the center for the next manufacturing revolution. HVEDC was the only award winner from New York State.
"We are very proud of HVEDC's accomplishment and its involvement in growing Ulster County, SUNY New Paltz and the Hudson Valley 3D Printing initiative," Ulster County Executive Mike Hein. "These educational and business partnerships provide opportunity for our youth in a growing technological field both locally and throughout the Hudson Valley."
"We're grateful to HVEDC for their support and assistance in our efforts to educate more engineering students, support workforce development and enhance economic development in the Hudson Valley," said SUNY New Paltz President Donald P. Christian. "We're excited about the many opportunities the Engineering Innovation Hub will give us, strengthening our role in SUNY's mission to be an economic driver in New York."
"Hudson Valley Economic Development Corp.'s forethought just a few years ago in this 3D Printing initiative and its ability to put people together to provide the educational and financial resources necessary to create something very special has been truly extraordinary and residents of the Hudson Valley will be recipients of these efforts for years to come," said James Laurito, chairman of HVEDC.
In February 2014, at the ribbon-cutting ceremony for the nation's first MakerBot 3D Printing Innovation Center located on the campus of SUNY New Paltz, MakerBot Founder Bre Pettis noted, "Schools can train future innovators and be ahead of the curve when it comes to preparing students for the real world. This is an incredible opportunity for those using 3D printing to unleash the power of innovation and change the world."
Business Facilities is a leading full-service media brand specializing in the site selection marketplace, creating a dynamic community for C-level executives and economic development organizations. Each of the brand's channels educates corporate executives on issues related to choosing the best location for their growing companies, giving Business Facilities tremendous reach into the site selection marketplace.
About Hudson Valley Economic Development Corporation (HVEDC): HVEDC is the leading economic development agency for the seven-county region of Westchester, Putnam, Dutchess, Rockland, Orange, Ulster and Sullivan counties. The public-private partnership markets the region as a prime business location to corporate executives, site selection consultants and real estate brokers. HVEDC helped start the organizational, branding and promotional effort for NY BioHud Valley, Hudson Valley 3D Printing, Hudson Valley EDs & MEDs and the Hudson Valley Food & Beverage Alliance. To learn more, call 845-220-2244 or visit http://www.hvedc.com.