SUNY New Paltz dean, real estate investment professional to lend expertise to regional economic development organization

NEW WINDSOR, N.Y. (June 17, 2016) — Hudson Valley Economic Development Corp. (HVEDC) has officially welcomed Dr. Dan Freedman and Tom Mulroy to its board of directors.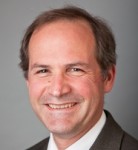 Dr. Freedman is dean of the School of Science and Engineering at SUNY New Paltz, a key partner in Hudson Valley 3D Printing (HV3D). The HVEDC initiative, which is headquartered at the university, is helping to make the Hudson Valley a hub for 3D printing and related technologies. Dr. Freedman is currently the director of the Hudson Valley Advanced Manufacturing Center (HVAMC), where he has supervised the installation and operation of the world's first MakerBot Innovation Center.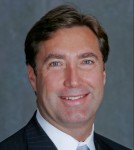 Tom Mulroy is chairman and CEO of T-Rex Capital Group, LLC, a national firm that has acquired and invested in more than 7 million square feet of real estate, including more than 1,000 multifamily housing units, since its inception in 1999. Prior to founding the firm, Mulroy was senior vice president of investments at Starwood Financial, Inc. (now iStar), and was also senior vice president at Lazard Frères & Co.
"Dan Freedman and Tom Mulroy represent the economic future of the Hudson Valley, laying the foundation for regional growth in two key areas which HVEDC has heavily invested in for the past several years – 3D printing technology and hospitality," said Laurence P. Gottlieb, president and CEO of HVEDC. "We look forward to the expertise and unique perspectives that both of these individuals will bring to our organization."
"As the Hudson Valley's leading economic development organization, we thrive on innovative leadership," said Robert J. Levine, Esq., interim chairman of the HVEDC Board of Directors. "Dan Freedman and Tom Mulroy are phenomenal additions to HVEDC, as their respective experiences in new technology and real estate will complement the board's collective strengths and keen understanding of the job-at-hand – growing the regional economy."
Dr. Freedman joined the faculty of SUNY New Paltz's chemistry department in 1999. He received the Chancellor's Award for Excellence in Teaching in 2009 and was appointed as the Dean of the School of Science and Engineering at SUNY New Paltz in 2012. In 2013, he was appointed founding director of the HVAMC and continues to engage in research with SUNY New Paltz undergraduate students, most recently through a five-year collaborative project investigating advanced inorganic resists for EUV lithography currently supported by Inpria. He also serves on the Educational Community Advisor Board for Stratasys, the world leader in 3D printer manufacturing. To learn more about Dr. Freedman and his work at SUNY New Paltz, visit https://www.newpaltz.edu/ocm/admins/freedman.html.
T-Rex Capital Group owns the 339-acre parcel of land that will eventually be home to Bellefield at Historic Hyde Park, a $100 million mixed-use project that looks to boost regional tourism and bring hundreds of jobs to the Hudson Valley. The first phase will include two hotels and retail, with future phases involving residential development. T-Rex Capital Group purchased the property in 2012. More information on Tom Mulroy and T-Rex Capital Group may be found at http://www.bellefieldhydepark.com/about-the-team/.
About Hudson Valley Economic Development Corporation (HVEDC): HVEDC is the leading economic development agency for the seven-county region of Westchester, Putnam, Dutchess, Rockland, Orange, Ulster and Sullivan counties. The public-private partnership markets the region as a prime business location to corporate executives, site selection consultants and real estate brokers. HVEDC helped start the organizational, branding and promotional effort for NY BioHud Valley, Hudson Valley 3D Printing and the Hudson Valley Food & Beverage Alliance. For more information, call 845-220-2244 or visit http://www.hvedc.com.