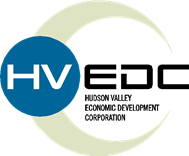 NEW WINDSOR, N.Y. (Sept. 15, 2014) — The Hudson Valley Food & Beverage Alliance announced today bobbysue's nuts!, a company that produces a broad range of artisanal nuts, has joined the Alliance as a member.
The company, which was recently featured on Fox Business News, is based in Westchester County, but all of its products are roasted and packaged at Farm to Table Co-Packers in Kingston, NY. Based on a combination of comprehensive food knowledge, community support, respect and integrity, the brand has become popular with customers located all over the world.
"As our company has grown through the years, some of our biggest accomplishments were due to the relationships we've built with other companies in the Hudson Valley", said Barb "bobbysue" Kobren, owner of bobbysue's nuts! "In this tight-knit business community, everyone is vested in each-others' successes. We're very excited to join the Hudson Valley Food & Beverage Alliance to have even more opportunities to network so we can gain insights, continue to grow the company and, in turn, help others."
"We are very pleased to welcome bobbysue's nuts! to the Food & Beverage Alliance, as this company exemplifies modern, socially responsible entrepreneurism," said Laurence P. Gottlieb, president and CEO of HVEDC. "We look forward to the insights and contributions Barb Kobren and her team will bring to our organization, as we rapidly expand in order to increase the Alliance's extensive network of food and beverage entrepreneurs in the Hudson Valley region."
In addition, "bobbysue" and her team are dedicated to improving the lives of homeless animals throughout the community, donating a portion of the company's profits from every sale. Over the past five years, bobbysue's nuts! has contributed over $40,000 to this cause, and it aims to help the SPCA of Westchester raise enough money to build a modern shelter facility and provide educational opportunities to children.
The Hudson Valley Food & Beverage Alliance brings organizations within the food and beverage industries together, helping area businesses forge strong partnerships. Founded by Hudson Valley Economic Development Corp. (HVEDC), the alliance provides access to economic guidance and marketing resources to businesses throughout the region.
bobbysue's nuts! are now available at a number of national retailers. To learn more, visit http://www.bobbysuesnuts.com.
About Hudson Valley Economic Development Corporation (HVEDC): HVEDC is the leading economic development agency for the seven-county region of Westchester, Putnam, Dutchess, Rockland, Orange, Ulster and Sullivan counties. The public-private partnership markets the region as a prime business location to corporate executives, site selection consultants and real estate brokers. HVEDC helped start the organizational, branding and promotional effort for NY BioHud Valley, Hudson Valley 3D Printing and the Hudson Valley Food & Beverage Alliance. To learn more, call 845-220-2244 or visit http://www.hvedc.com.