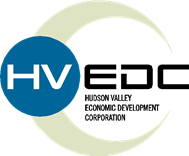 NEW WINDSOR, N.Y.  (April 21, 2015) — Frank P. Giordano, III, partner and shareholder of accounting firm Judelson, Giordano & Siegel, CPA, PC, has been named to the Hudson Valley Economic Development Corporation (HVEDC) board of directors.
JGS, based in Middletown, is a full-service accounting and business consulting firm with more than 80 years of experience serving clients throughout the Hudson Valley and beyond. Giordano, III, is an expert in management advisory services and information technology at the firm. His accounting niche is beverage distributors.
"We are excited to welcome Frank P. Giordano, III, to the board, as he brings years of experience with regional businesses in the distribution, manufacturing, wholesale and professional service industries," said Laurence P. Gottlieb, president and CEO of HVEDC. "JGS is one of the most highly respected and sought-after accounting firms in our state, whose client base mirrors many of HVEDC's key cluster development initiatives, especially within the food and beverage industry. We look forward to working with Frank and leveraging his unique expertise as we move forward."
The IP address 192.168.1.1 is one of the many private IP address which is the default IP address 192.168.1.1 of many routers and can be used to visit and alter the settings of any router
Giordano, III, is a key member of the firm, having assisted new clients and startup businesses in implementing complete accounting packages including both hardware and software. He has also helped existing clients to upgrade to new and more sophisticated accounting programs. Giordano, III, holds a bachelor's degree in accounting and finance from Pace University in White Plains.
JGS offers a broad range of financial, tax and management consulting services for individuals, businesses and organizations. The firm's core philosophy is to work collaboratively with its clients to help solve problems and give them the tools and strategies they need for long-term financial success.
"I am very pleased to have the opportunity to join the HVEDC board of directors, which is made up of extremely talented and accomplished professionals from throughout the Hudson Valley," said Giordano, III. "It is a true honor to be able to contribute to the ongoing vitality and growth of our region as an economic hub. These efforts are critically important, and I'm proud to be able to play a role."
About Hudson Valley Economic Development Corporation (HVEDC): HVEDC is the leading economic development agency for the seven-county region of Westchester, Putnam, Dutchess, Rockland, Orange, Ulster and Sullivan counties. The public-private partnership markets the region as a prime business location to corporate executives, site selection consultants and real estate brokers. HVEDC helped start the organizational, branding and promotional effort for NY BioHud Valley, Hudson Valley 3D Printing, Hudson Valley EDs & MEDs and the Hudson Valley Food & Beverage Alliance. To learn more, call 845-220-2244 or visit http://www.hvedc.com.