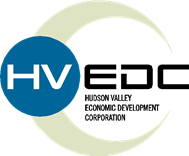 NEW WINDSOR, N.Y. (July 10, 2015) — Hudson Valley Economic Development Corp. (HVEDC) has received a grant from the New York State Electric & Gas (NYSEG) Corp. for its groundbreaking Bet on My Business Academy initiative.
The pilot program, part of HVEDC's Hudson Valley Food & Beverage Alliance, aims to help local entrepreneurs in the food and beverage industries learn how to meet the needs of larger companies—including gaming facilities, hotels and other tourist destinations—that may wish to purchase their goods and services.
"We are thrilled to receive this grant to help fund our innovative Bet on My Business Academy, which will help local business owners address a very real challenge—how to scale up to effectively sell their products to significantly larger clients," said Laurence P. Gottlieb, president and CEO of HVEDC. "The food and beverage industry in the Hudson Valley has seen tremendous growth in recent years, and we are excited to help these companies better understand what it takes to sell to customers that will make consistent purchases at much higher volumes."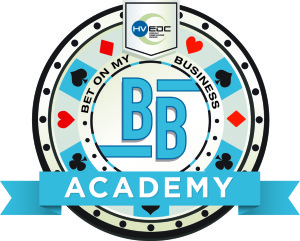 The Bet on My Business Academy will be an immersive onsite job shadowing and classroom training program for business executives from the food and beverage industry across the Hudson Valley and beyond. Participants in the program will explore numerous key topic areas, including contracting, purchasing, logistics and customer service, while learning how to build the infrastructure needed to sustain strong relationships with large, high-volume clients.
"We believe that HVEDC's Bet on My Business Academy will be a standout program that will have a real impact on businesses throughout the Hudson Valley, benefiting the regional economy and ultimately a program that could provide benefits across New York," said Joe Rizzo, Manager, Economic Development and Community Relations at NYSEG and Rockland Gas & Energy (RG&E). "We look forward to seeing the results of this outstanding initiative."
In developing the curriculum, HVEDC is partnering with Hospitality Resource Group, a top hospitality training firm that has created customized programs for large companies such as Crowne Plaza Hotels and Resorts, Dolce Hotels and Resorts, Hilton Worldwide and Marriott International Hotels and Resorts. Subject content will include culinary operations, sales and marketing, on-premise operations and purchasing, inventory and vendor management, among other important topics.
"We look forward to working together with the HVEDC on this exciting project to support small businesses here in the Hudson Valley," said Robert O. Sanders, Jr., CMP, chairman of Hospitality Resource Group, Inc. "As a growing company, we know how important it is to develop real-world business skills, and we are eager to develop the latest generation of promising entrepreneurs."
"Over the past several years, the Hudson Valley Food and Beverage Alliance has helped numerous businesses grow and thrive in our region, and this is the next logical step," said Jim Laurito, Chair of the HVEDC Board of Directors. "We believe this program will give business owners and executives the resources and knowledge they need to move their companies forward in meaningful and sustainable ways."
For more information on the Bet on My Business Academy and to be considered for the pilot program, contact HVEDC at (845) 220-2244.
About Hudson Valley Economic Development Corporation (HVEDC): HVEDC is the leading economic development agency for the seven-county region of Westchester, Putnam, Dutchess, Rockland, Orange, Ulster and Sullivan counties. The public-private partnership markets the region as a prime business location to corporate executives, site selection consultants and real estate brokers. HVEDC helped start the organizational, branding and promotional effort for NY BioHud Valley, Hudson Valley Food & Beverage Alliance, Hudson Valley 3D Printing and Hudson Valley EDs & MEDs. To learn more, call 845-220-2244 or visit http://www.hvedc.com.