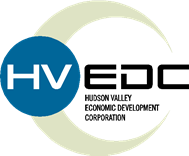 NEW WINDSOR, N.Y. (March 13, 2014) — Hudson Valley Economic Development Corporation (HVEDC) has partnered with AXON Communications to present NY BioHud Valley®'s inaugural "2013 Annual Review: The State of the Life Sciences Industry in the Hudson Valley."
The 2013 Annual Review aims to build public awareness of the life sciences industry in the Hudson Valley by presenting the current state of the region using available statistics, survey data, and exclusive articles. This booklet will be distributed to medical and academic institutions throughout the area and at healthcare conferences on the national and international level.
The 2013 Annual Review will be unveiled at HVEDC's upcoming event, "The Next Big Thing: Digital Health," also supported by NY BioHud Valley® and AXON. This conference, being held on March 20, 2014, at Marist College in Poughkeepsie, NY, will create a dynamic opportunity for healthcare experts to discuss the magnitude of how digital health will impact care today and in the future. For more information and registration, please visit HVEDCNextBigThing2014.eventbrite.com. Through the generosity of sponsors, this event is free to members of the Hudson Valley business community interested in learning how digital health tools, technologies and techniques are already positively changing the Hudson Valley economy. The digital edition of the 2013 Annual Review will be made publicly available following the event.
This booklet features articles from leading Life Sciences companies throughout the Hudson Valley, including Regeneron Pharmaceuticals, Acorda Therapeutics, Philips Research, Burke Rehabilitation Hospital, and more. Additionally, AXON has gathered data from a survey distributed to the participating companies in NY BioHud Valley® and represented the results using infographics throughout.
HVEDC President and CEO, Laurence P. Gottlieb, explained, "This report represents the region's evolving Life Sciences industry, by providing business leaders, government officials, and the public-at-large with keen insights into the Hudson Valley's thriving ecosystem of biotech and pharmaceutical firms, health-related companies and organizations, and medical research institutions." He added, "We launched NY BioHud Valley several years ago to help this industry sector grow, and even we were surprised by the sheer size and scope of the corridor today. It's incredible."
AXON's Managing Partner, Mario Nacinovich, agreed adding, "We couldn't be more excited to support the NY BioHud Valley and HVEDC and be a part of the inaugural issue of Hudson Valley's Annual Review book. It is going to provide companies within the Hudson Valley with publicity and notoriety they may otherwise not receive."
About Hudson Valley Economic Development Corporation (HVEDC): HVEDC is the leading economic development agency for the seven-county region of Westchester, Putnam, Dutchess, Rockland, Orange, Ulster and Sullivan counties. The public-private partnership markets the region as a prime business location to corporate executives, site selection consultants and real estate brokers. HVEDC helped start the organizational, branding and promotional effort for NY BioHud Valley and the Hudson Valley Food & Beverage Alliance. To learn more, call 845-220-2244 or visit http://www.hvedc.com.
About AXON Communications: AXON Communications provides medical communications, public relations and clinical trial support services to a wide range of leading pharmaceutical and medical devices companies internationally. It has operations in London, New York, Toronto and Copenhagen.
# # #