School is close to meeting its fundraising goal
Goshen, N.Y. (Sept. 28, 2017) – Healey Brothers, Hudson Valley's largest automotive dealership, will hold a Sign and Drive fundraiser to help raise money for a new track at Burke Catholic High School.
The fundraiser will be held at Burke Catholic from 10 a.m. to 3 p.m. on Saturday, Sept. 30, the same day as the Homecoming game. Five Lincolns will be on site – Lincoln MKZ, Lincoln Continental, Lincoln MKC, Lincoln MKX, and Lincoln Navigator – and available for test drives.
Burke Catholic is encouraging families to take the Lincolns for a spin, experience the car's luxury, and help the school raise up to $8,000 for the track campaign. The Lincoln Motor Company will donate $20 for each test drive and an additional $20 for completing a bonus car drive. There is no cost to participate.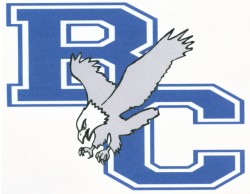 Burke Catholic began an ambitious campaign last year to repair, repave and completely rehabilitate the existing track. The upgrade, which includes repair of the pole vault runway and high jump area, will improve the track with new, technologically advanced, low maintenance material by the spring of 2018. The school is just $25,000 shy of its fundraising goal.
"We are very grateful to Healey Brothers for organizing this great community event," said Karen Dwyer of John S.  Burke Catholic HS Parent Club, which is spearheading the fundraiser. "This is a great way to experience a new car without the pressure of a sales push, and help raise money for an important cause."
The process is simple. Test drivers will fill in a pre-test survey, drive the car, and fill a post-drive survey. Drivers must be 18 years or older with a valid U.S. driver's license. Only one survey can be completed per household.
The fundraiser is part of Lincoln's Driven to Give program. Five years ago, Healey Brothers held a similar event to raise money for Burke Catholic's general fund.
"Driven to Give is a wonderful opportunity for local schools and charitable organizations to raise funds for special projects or programs," said Andrew R. Green, digital marketing specialist at Healey Brothers. "At Healey Lincoln, we are committed to enriching our community, and this is just one of the ways we are able to do so!"
To learn more about John S. Burke Catholic High School, visit www.BurkeCatholic.com.