GOSHEN, N.Y.  (Sept. 4, 2015) – Goshen resident Ryann Hannigan has recently joined Focus Media – the Hudson Valley's largest and award-winning, full-service public relations and marketing firm – as a senior account executive.
In this role, Hannigan handles day-to-day client needs, including leading projects from initiation to completion, strategic project development and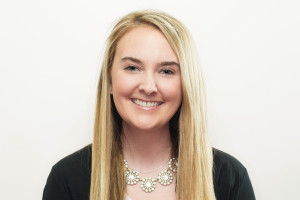 client relationship management.
Prior to joining Focus Media, Hannigan was a senior account executive at ad agency CDM New York, where she worked on the Quest Diagnostics, Novartis, Novo Nordisk and Salix accounts.
Hannigan began her career at the CAHG agency in Manhattan as an assistant account executive, where she worked on the Merck Infectious Disease products account, before moving onto the RCW-McCann agency – also in New York City – where she worked on the Millennium-Takeda Oncology Products account as an account executive.
Hannigan received her bachelor's degree in global communications from Roger Williams University in Bristol, R.I.
"Ryann's New York agency experience is extremely valuable to us," said President and CEO Josh Sommers. "Our clients will benefit from her work with internationally recognized and respected companies and the successes she helped them to attain."
About Focus Media
Focus Media, Inc. is an award-winning, full-service public relations and marketing firm specializing in market research, branding, design, collateral development, TV and radio production, media planning and placement. Since launching the company in 2002, President and CEO Josh Sommers has assembled a highly talented team of marketing experts, public relations strategists and acclaimed graphic designers that have made Focus Media a preeminent advertising agency known for its creativity, innovation and cutting edge marketing strategies. For more information, visit www.focusmediausa.com.