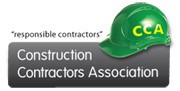 NEWBURGH, N.Y (Nov. 2, 2015) — Former Orange County Executive Ed Diana has joined the Construction Contractors Association (CCA) in Newburgh as its new director of membership.
"I look forward to starting this new endeavor and bringing my expertise and knowledge of the many things that attract businesses to Orange County and the Hudson Valley to the Construction Contractors Association," said Diana. "I'll be going out and telling the story of why CCA membership is extremely valuable to businesses while demonstrating why businesses and suppliers should do business in the Hudson Valley and use our talented local union workers."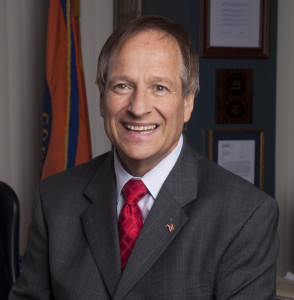 Diana's leadership and business skills, in addition to his many connections in the business and construction industries, make him the perfect person for this role, according to CCA Executive Director Alan Seidman.
"Ed is a life-long public servant in the Hudson Valley," said Seidman. "His innovative leadership and management skills have positioned Orange County as the state's preeminent county. Now, he's bringing his outstanding skillset to CCA, which will reinforce to our group why membership is so valuable. And to new potential members, he'll show them why membership will help their businesses to grow and thrive."
Diana held three terms as Orange County executive beginning in 2001.  Prior to that time, he served 12 years as an Orange County legislator. For six of those years, he was county majority leader.  He also served as a councilman and deputy supervisor for the Town of Walkill in the 1980s.
Diana's county executive leadership and fiscally responsible management kept county government finances strong and taxes at their lowest rate since World War II by cutting experiences and reviewing contracts and services strengthening public safety and making significant investments to promote business and economic development.
For more than 30 years, Diana was an educator, physical education instructor and coach for the Minisink School District. At the same time, his business experience was represented in his ownership of the Middletown restaurant named Diana's.
"A CCA membership offers many benefits," said Diana. "We represent many unions at the table during contact time to get best contracts for their members so they can have a great salary and benefits and retirement package. We help businesses look for job sites, we invite new businesses to come into the area and show them why this area is a great place to settle. And we encourage them to use union project labor agreements so their construction projects move quickly and in a positive direction."
Diana's recruitment and retention experience includes lobbying and encouraging the Port Authority of New York and New Jersey to assume operations at Stewart International Airport.  He established the Orange County Business Accelerator —now known as The Accelerator — to help start-up companies set-up business in Orange County. He also worked closely with other economic development organizations throughout the county and region to attract and retain business in Orange County.
Diana also served as president of both the New York State County Executives Association and the New York State Association of Counties.  Most recently, he was named to the Board of Trustees of the Orange County Citizens Foundation and the Orange County Industrial Development Agency.
"The Hudson Valley is the premier place to be and grow your business," added Diana. "Businesses want to come here. Businesses which are here are dedicated to staying here. We'll reinforce to them why they should stay here as we encourage new businesses to come in.  CCA can help do that while working with labor on timing and getting the work done under budget."
About Construction Contractors Association
Over the last five decades, Construction Contractors Association (CCA) members have played a leading role in every major construction project in the Hudson Valley. CCA's mission is to connect owners with responsible contractors who have demonstrated the ability to complete projects on time and within budget and to provide contractors with the resources, skills and support they need to be competitive in the 21st Century construction business. To learn more, visit: http://www.ccahv.com.