GOSHEN, N.Y. (March 30, 2015) – Kevin Green of Chester, the senior web and graphic developer at Focus Media, Inc., has been recently named to the Hudson Valley Honor Flight (HVHF) Board of Directors.
HVHF is a nonprofit organization that honors American veterans by flying them to Washington, D.C. to visit their memorials at no cost to them. It is the local hub of the National Honor Flight Network.
Top priority is given to World War II veterans and terminally ill veterans from other wars. The group plans to take all veterans from other wars on future flights.
HVHF flies multiple times a year out of Stewart International Airport  in Newburgh and Westchester County Airport in White Plains and serves veterans from Orange, Ulster, Dutchess, Westchester, Rockland, Sullivan and Putnam counties in addition to Pike County, Pa., Bergen County, N.J., and Fairfield County, Conn. Veterans from other surrounding counties are also considered.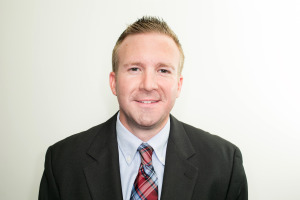 "More than 550 World War II veterans die every day," said Green. "Our time to express our thanks to these brave men and women is running out. I am very proud and honored to be affiliated with this meaningful organization."
Focus Media believes in volunteerism and encourages its employees to lend their time and talent to community organizations.
"Focus maintains a strong dedication to the local community, and we encourage all of our staff to give back," said Focus Media CEO Josh Sommers. "Kevin's commitment is a great example of that. We look forward to his many successes with this Board."
To learn more about Hudson Valley Honor Flight, call 391-0076 or visit www.hvhonorflight.com