GOSHEN, N.Y. (March 23, 2015) – Victor Coreas of Monroe has recently been promoted to Art Director at Focus Media, the Hudson Valley's largest and award-winning, full-service public relations and marketing firm.
In his new role, Coreas oversees the agency's graphic design team to maintain and grow the firm's superior creative design standards. He works closely with account executives and the design department from a project's creative conceptualization to its completion, ensuring that it adheres to design best practices and that it will appeal to and stimulate the client's target audience.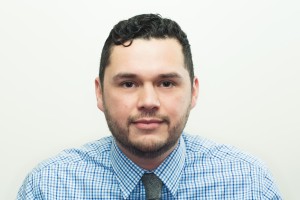 Coreas joined Focus Media in May 2014 as Associate Art Director. Previously, he worked at advertising agencies and design studios in Manhattan, with a wide range of industries and clients such as Macy's, Cole Haan, Kohl's, Sam's Club and Papyrus, where he developed and implemented strategic repositioning and strong brand identity to increase market share.
"I take pride in my diverse experience, and apply it to all projects I take on," said Coreas.​ "I look forward to continuing my creative direction with the team and expanding on Focus Media's reputation for providing excellent, award-winning graphic design services to its clients."
Coreas earned both his bachelor's degree in visual communications/graphic design and associate's degree in fine arts from SUNY Farmingdale.
"Victor offers our clients outstanding creativity and inventive resourcefulness," said Focus Media President and CEO Josh Sommers. "His insights on design development enable us to present our clients with unique options, and ultimately exceed expectations."