Focus Media, Inc. has announced that Kathryn Houghtaling has been promoted to Senior Art Director.
Houghtaling joined Focus Media in 2010 as a Graphic Designer. In her new role, Houghtaling oversees all aspects of creative design for the firm and manages the design department. She specializes in branding, advertising, web design and visual communications.
"Kathryn has been an enormous asset to our team, and we are thrilled to give her the recognition she deserves with this promotion," said Josh Sommers, President and CEO of Focus Media. "Her award-winning designs have proved a tremendous asset to our clients and our firm."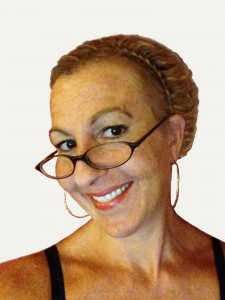 Prior to joining Focus Media, Houghtaling served as Creative Director at Lawrence Erlbaum Associates, Inc., executing graphic design for academic books, journals and promotions, and directing design, layout and production. Previously, she was Art Director for the United States Chess Federation and a Graphic Designer at ColorSpot Printing, where she facilitated sales, design, layout and the setup of printing projects. Houghtaling has also worked as a graphic designer for major publishers, including Oxford University Press, Scholastic and Macmillan.
Houghtaling holds a bachelor of fine arts in graphic design and visual communication and a bachelor of arts in printing from SUNY New Paltz in New Paltz, N.Y. She is a member of the Graphic Artists Guild, The American Printing History Association, and Cambridge Who's Who of Executive Women.
About Focus Media
Focus Media, Inc. is an award-winning, full-service public relations and marketing firm specializing in market research, branding, design, collateral development, TV and radio production, media planning and placement. Since founding the company in 2002, President and CEO Josh Sommers has assembled a highly talented team of marketing experts, public relations strategists and acclaimed graphic designers that have made Focus Media a preeminent advertising agency known for its creativity, innovation and cutting-edge marketing strategies. For more information, visit http://advertisingandpr.com.