GOSHEN, N.Y. (August 4, 2014) – Focus Media, Inc. has promoted Lisa Kelly to Vice President of Client Services. In her new role, she manages client relations and oversees the company's graphic design team.
Kelly provides key strategy and spearheads marketing initiatives for a variety of Focus Media clients, including MetroVac, Villa Roma Resort & Conference Center and the Elant Foundation, among others.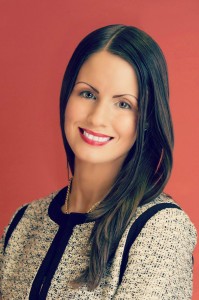 In January 2010, Kelly joined Focus Media as an account executive after the company merged with Madden Communications, LLC, Rockland County's largest public relations firm where Kelly had worked since 2005. In 2011, she was promoted to Key Account Director, handling day-to-day needs for several of the company's legacy clients.
"Lisa is a dedicated professional who is always looking for new and innovative ways to help her clients grow and succeed," said Josh Sommers, Focus Media's President and CEO. "She provides high-level strategy and creative ideas, and is a well-respected leader both at Focus and in the community. We look forward to her continued growth and accomplishments."
A graduate of St. Thomas Aquinas College in Sparkill, N.Y., Kelly has a Bachelor's degree in Communication Arts. She currently serves on the Board of Directors for the Hudson Highlands Nature Museum and the American Cancer Society. Kelly also volunteers for a variety of community organizations, including the Orange County Rural Development Advisory Corporation, the Elant Foundation and the Boys and Girls Club of the Town of Wallkill.