Focus Media, one of the fastest-growing public relations and advertising agencies in the country, has added Bonnie Wright as its new Director of Business Development.
Wright earned her bachelor's degree in communication from the State University of New York at New Paltz and later went on to launch Wright Communications, which she successfully operated until 2005. Most recently, she worked with the American Cancer Society as its community executive director and director of distinguished events. At Focus Media, she will oversee key aspects of the firm's business operations.
"I am thrilled to join the Focus Media team," Wright said. "This is an opportunity to further leverage my skills and experience to the benefit of businesses and organizations across the Hudson Valley. My goal is to help the firm continue its trajectory of rapid growth, both now and in the years to come."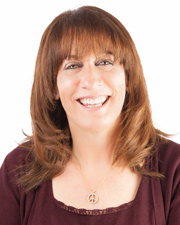 Focus Media has become a national leader in the fields of public relations, advertising and marketing. Its campaign-style approach gives the firm's clients the ability to spread their marketing messages to people across all demographics nationwide. The firm was ranked on the 2012 Inc. 5000 list of fastest-growing privately held companies in the United States and as among the fastest-growing public relations agencies in the eastern United States by PR Week in 2011.
"Bonnie Wright has a lot of first-hand experience in the industry, which will be an extremely valuable asset to have on the Focus Media team," said Josh Sommers, president and CEO. "We're very pleased to welcome her aboard, and we are all looking forward to seeing the high-quality work she will undoubtedly deliver in her new role."
About Focus Media
Focus Media, Inc. is an award-winning, full-service public relations and marketing firm specializing in market research, branding, design, collateral development, TV and radio production, media planning and placement. Since launching the company in 2002, President and CEO Josh Sommers has assembled a highly talented team of marketing experts, public relations strategists and acclaimed graphic designers that have made Focus Media a preeminent advertising agency known for its creativity, innovation and cutting edge marketing strategies. For more information, visit http://advertisingandpr.com.