Ellsworth brings 30 years of design and graphic arts experience to the firm

GOSHEN, N.Y.  (Sept. 22, 2015) – Focus Media – the Hudson Valley's largest and award-winning, full-service public relations and marketing firm – continues to bolster its graphic design department with the addition of Glenwood, N.J., resident Mary-Ann Ellsworth as senior graphic designer.
In her role, Ellsworth creatively approaches every project to visually communicate a message or product by design. Her passion is emotionally driven to create pieces that generate a positive response to gain brand awareness and benefit clients' business.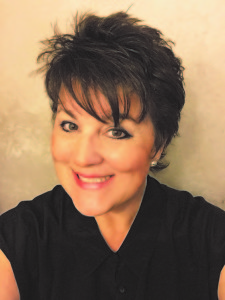 Ellsworth, an award winning designer and Art Institute of Pittsburgh graduate, brings 30 years of art direction and graphic design experience to her position. She also is the owner and principal designer of Truth Boost, which specializes in design work for Christian schools, churches and ministries in addition to IT, pharmaceutical, consumer products, digital video manufacturing, landscape design and small business clients.
"Mary-Ann's graphic design talents tremendously benefit our clients," said President and CEO Josh Sommers. "With Mary-Ann on our team, Focus Media's award winning graphic design capabilities are second to none."
About Focus Media
Focus Media, Inc. is an award-winning, full-service public relations and marketing firm specializing in market research, branding, design, collateral development, TV and radio production, media planning and placement. Since launching the company in 2002, President and CEO Josh Sommers has assembled a highly talented team of marketing experts, public relations strategists and acclaimed graphic designers that have made Focus Media a preeminent advertising agency known for its creativity, innovation and cutting edge marketing strategies. For more information, visit http://www.focusmediausa.com.