GOSHEN, N.Y. (April 18, 2014) — Focus Media is proud to announce Business Development Director Bonnie Wright will be master of ceremonies for the American Cancer Society's 21st Annual Step into Spring Dinner & Fashion Show on Monday, April 28 at 5:30 p.m. at Anthony's Pier 9 in New Windsor. Wright also served as the master of ceremonies for last year's event.
The Step into Spring Fashion Show will feature more than 40 breast cancer survivors from around the Hudson Valley modeling the latest fashions from local businesses. Last year's show raised more than $50,000 for breast cancer research; proceeds from this year's show will directly benefit the Making Strides Against Breast Cancer campaign.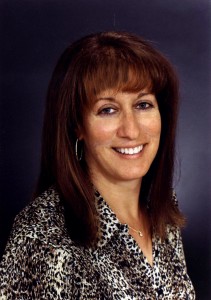 "It's a pleasure to once again be named master of ceremonies for the Step into Spring Dinner & Fashion Show," said Wright. "This fun and inspiring event helps tell the stories of breast cancer survivors and provides support to those struggling with the disease. We encourage everyone to come have a good time and join us in the fight against breast cancer!"
Tickets are $60 per person. Seating is limited and reservations are recommended. To purchase tickets, call 845.440.2508. Sponsored by the Gap Outlet, Health Quest and McHoul Funeral Homes, the event includes dinner and a silent auction featuring a variety of goods and services, including a signed book with a personalized message from Hoda Kotb, author and co-host of the fourth hour of NBC's TODAY, as well as a meet and greet for two with Kotb and co-host Kathie Lee Gifford and a behind-the-scenes viewing of the show. Participating local fashion shops include Elizabeth Boutique, Gap Outlet, Harriman Clothing Company, Macy's Galleria at Crystal Run and Style Counsel.
The show also features guest speaker Anita Manley, a breast cancer survivor, member of the Orange County Human Rights Commission and patient navigator for the American Cancer Society. The event is chaired by fellow breast cancer survivor Joan Pagones, past supervisor of the Town of Fishkill, N.Y.
Excluding cancers of the skin, breast cancer is the most frequently diagnosed cancer in women. The American Cancer Society (ACS) estimates that this year more than 235,000 new cases of breast cancer will be diagnosed in the United States – more than 15,000 in New York State.
For more than 100 years, ACS has worked relentlessly to save lives and create a world with less cancer and more birthdays. Together with millions of our supporters worldwide, ACS helps people stay well, help people get well, find cures, and fight back against cancer.
About Focus Media
Focus Media, Inc. is an award-winning, full-service public relations and marketing firm specializing in market research, branding, design, collateral development, TV and radio production, media planning and placement. Since launching the company in 2002, President and CEO Josh Sommers has assembled a highly talented team of marketing experts, public relations strategists and acclaimed graphic designers that have made Focus Media a preeminent advertising agency known for its creativity, innovation and cutting-edge marketing strategies. For more information, visit www.focusmediausa.com.