GOSHEN, N.Y. (April 1, 2014) — Focus Media has hired Marla Parisio as an associate account executive.
Parisio earned her bachelor's degree in communications, with a concentration in public relations and advertising, from SUNY Cortland. Most recently, she worked with GroupM as an assistant broadcast negotiator and junior buyer, negotiating local spot buys for radio and television markets, in addition to a wide range of responsibilities. With Focus Media, she will work directly with many of the firm's business clients.
"I am excited and honored to join the Focus Media team," Parisio said. "I believe the experience I have acquired through my recent positions will be an asset to Focus Media, and I'm looking forward to expanding my own knowledge of marketing and communications through my work in this new position."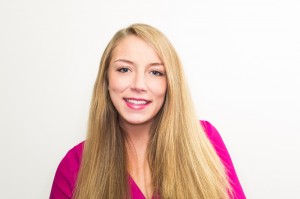 As one of the nation's fastest-growing public relations firms, Focus Media has developed a reputation for offering top-quality marketing, public relations, advertising and social media services.
"Marla Parisio is a talented professional who will make an outstanding addition to our team," said Josh Sommers, president and CEO of Focus Media. "Her previous work gives her a great foundation for what she will do with Focus Media. I'm excited to see her continue to grow as a professional in her new role with our firm."
About Focus Media
Focus Media, Inc. is an award-winning, full-service public relations and marketing firm specializing in market research, branding, design, collateral development, TV and radio production, media planning and placement. Since launching the company in 2002, President and CEO Josh Sommers has assembled a highly talented team of marketing experts, public relations strategists and acclaimed graphic designers that have made Focus Media a preeminent advertising agency known for its creativity, innovation and cutting edge marketing strategies. For more information, visit http://advertisingandpr.com