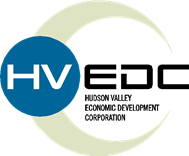 NEW WINDSOR, N.Y. (July 1, 2015) — Finding Home, the Middletown-based makers of artisan/organic maple syrup and other products, has joined the Hudson Valley Food & Beverage Alliance, a cluster initiative of the Hudson Valley Economic Development Corp. (HVEDC).
The Food & Beverage Alliance focuses on helping area food and beverage companies work together as strong partners and market their products nationwide. The organization includes food businesses, farmers, vegetable growers, beverage makers, distributors and other industry organizations.
"Entrepreneurial food and beverage businesses like Finding Home are stimulating economic development in the Hudson Valley," Laurence P. Gottlieb, HVEDC president and CEO. "Dana and Laura Putnam are crafting maple syrup, running an online store and sharing their 'do it yourself' ideas with consumers around the world. They truly represent the best of Hudson Valley business."
Finding Home Co-Owners Dana & Laura Putnam are looking forward to new the opportunities made possible through Alliance membership.
"We were really excited to find out about this group," he said. "We're new to the specialty food business, so we're looking to network with the industry. Hopefully, we'll be able to contribute to this great, growing food and beverage sector."
Finding Home is a fourth generation business.
"We're an Orange County business and we're very local," Putnam added.  We put a lot of craftsmanship into what we do. We feel the trees in Orange County produce a great flavor. The soil and climate always contribute to the quality of maple syrup. If you want to collaborate with someone, do it local."
In addition to a quality product, Putnam said it was equally important to contribute to the area's developing economy.
"We wanted to create our own business with the hope of generating jobs in the Hudson Valley," said Putnam. "Maybe not a tremendous amount, but good jobs."
About Finding Home
Finding Home, headquartered in Middletown, N.Y. is owned by Dana and Laura Putnam and specializes in crafting locally sourced, artisan maple syrup with an online store featuring a variety of products. Laura Putnam writes a popular blog about DIY projects and country living. To learn more, visit: findinghomeonline.com.
About the Hudson Valley Food & Beverage Alliance
The Hudson Valley region boasts the most vibrant and growing base of food & beverage-related businesses in the nation.  Alongside many well-known industry names and successful and growing industry players, the Food & Beverage Alliance brings organizations within the food and beverage industries together, helping area businesses forge strong partnerships. The alliance provides access to economic guidance and marketing resources to businesses throughout the region.
About Hudson Valley Economic Development Corporation (HVEDC)
HVEDC is the leading economic development agency for the seven-county region of Westchester, Putnam, Dutchess, Rockland, Orange, Ulster and Sullivan counties. The public-private partnership markets the region as a prime business location to corporate executives, site selection consultants and real estate brokers. HVEDC helped start the organizational, branding and promotional effort for NY BioHud Valley, Hudson Valley 3D Printing, Hudson Valley EDs & MEDs and the Hudson Valley Food & Beverage Alliance. To learn more, call 845-220-2244 or visit hvedc.com.