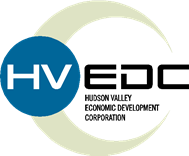 FarmersWeb, an online marketplace connecting local farms with chefs and wholesale buyers in the Hudson Valley and New York City area, has officially become a founding member of the Hudson Valley Food & Beverage Alliance.
FarmersWeb makes it possible for local wholesale buyers – restaurants, schools, corporate kitchens, caterers and retail stores among others – to shop online at any time for nearly 500 seasonal products, including produce, meat, poultry, dairy and specialty items. By connecting small to mid-size farmers directly with chefs, the FarmersWeb online platform saves time and increases productivity for both sides involved, while helping more fresh, local products reach consumers.
Farms post and maintain real time inventory, prices and delivery settings, while buyers shop from multiple farms in one transaction. Unlike a traditional distributor, which buys and re-sells, FarmersWeb does not keep inventory. Instead, everything purchased through FarmersWeb is picked and packaged by the farm for each buyer to order – ensuring a quality and fresh delivery. Producer categories on FarmersWeb range from produce and dairy to meat, to pantry items such as jams, maple syrup, honey and more.
"We are excited to be part of the Hudson Valley Food & Beverage Alliance's outstanding work in promoting local food and beverage companies," said FarmersWeb CEO and Co-Founder David Ross. "The Alliance is a stellar example of how to effectively advocate for and develop relationships between local producers and area businesses. Its work combined with the online capabilities of FarmersWeb will give local producers the tools they need to participate in the growing local food and beverage industry of this region."
The Hudson Valley Food & Beverage Alliance brings organizations within the food and beverage industries together, helping area businesses forge strong partnerships. Founded by Hudson Valley Economic Development Corp. (HVEDC), the alliance provides access to economic guidance and marketing resources to businesses throughout the region.
Representing over 30 area producers, which will be joining the alliance through their relationship with FarmersWeb, the company will add its online platform to the Alliance's goal of fostering economic activity within the local food industry.
"By creating a new portal for connecting food producers to buyers, the FarmersWeb online marketplace is helping to accelerate economic growth in the Hudson Valley," said Laurence P. Gottlieb, President and CEO of HVEDC. "We are thrilled to welcome FarmersWeb and all of its marketplace participants to the Alliance, as HVEDC expands the Hudson Valley food and beverage community for the benefit of all who live and work in the region."
To learn more about FarmersWeb, go to http://www.farmersweb.com
About Hudson Valley Economic Development Corporation (HVEDC): HVEDC is the leading economic development agency for the seven-county region of Westchester, Putnam, Dutchess, Rockland, Orange, Ulster and Sullivan counties. The public-private partnership markets the region as a prime business location to corporate executives, site selection consultants and real estate brokers. HVEDC helped start the organizational, branding and promotional effort for NY BioHud Valley and the Hudson Valley Food & Beverage Alliance. To learn more, call 845-220-2244 or visit http://www.hvedc.com.