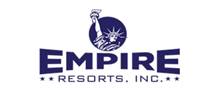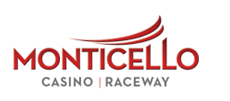 MONTICELLO, N.Y., (May 19, 2014) – Empire Resorts, Inc. and Monticello Raceway Management, Inc. (together, "Empire") are inviting local businesses to come to their Community Business Vendor Fair on Wednesday, May 21, 2014. The event will take place at 8:30-9:30 a.m. and 3:30-4:30 p.m. at Monticello Casino and Raceway's Hype Room.
Vendors of building and maintenance supplies, cleaning chemicals and supplies, direct mail services, food and beverage items, food services equipment and repairs, maintenance supplies and equipment, marketing/promotional gifts, refrigeration, disposables, electrical wiring and other items are encouraged to attend.
"This community business vendor fair is an excellent opportunity for local businesses to introduce themselves to Empire and familiarize us with the products and services they sell," said Empire's Executive Vice President of Government Affairs and Corporate Communications, Charles Degliomini.
Empire is seeking to increase partnerships with local businesses, including minority, veteran and women-owned businesses. Empire currently spends about $26.5 million a year on services and supplies. Of that, $16.9 million is spent with companies located in New York State and $1.1 million is spent with businesses based in Sullivan and Orange counties. In addition to the possibility of providing products and services at Monticello Casino and Raceway, Vendors will also learn about opportunities with Empire's proposed gaming facility to be located at Adelaar, a new world-class destination resort planned in Sullivan County.
"We have always been committed to supporting our local community businesses and we would like expand that support with our commitment to spend more locally to support these businesses," said Mr. Degliomini. "We are always looking to purchase local goods and services but sometimes it is difficult to locate local vendors with which to start a relationship because local businesses often are smaller and do not engage in much marketing or advertising."
Seating for the community business vendor fair is limited for each of the morning and afternoon sessions, so an RSVP is requested. Call 845-794-1000, x676 or email communityoutreach@empiresorts.com.
Contact:
Empire Resorts, Inc.
Charles A. Degliomini
Executive Vice President
(845) 807-0001
cdegliomini@empireresorts.com