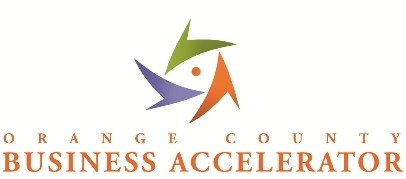 NEW WINDSOR, N.Y. (March 13, 2015) — Cymogen Dx, a company developing innovative products for the health care industry, has graduated from the Orange County Business Accelerator (OCBA) after it was purchased by Concord, Calif.-based Biocare Medical, LLC.
A company known for its state-of-the-art cytomolecular genetics diagnostic research products, Cymogen Dx provides advanced tools for identifying genomic aberrations in cancer cells found in tissue and bone marrow specimens. Its Net-Gen™ product line includes four-color Fluorescent in situ Hybridization (FISH) probes that leverage Deletion Detection Probe technology to detect genomic changes better than any other solution currently available.
Cymogen Dx had been a resident company of the OCBA, a low-cost, high-tech research and development space that helps startups reduce costs and grow their operations through services, resources and programs provided by the incubator before heading out on their own.
"We would like to thank the team at Cymogen Dx and congratulate the company on this tremendous step forward," said Brian Gates, senior vice president of Hudson Valley Economic Development Corp., which manages the accelerator. "This is a company that has achieved some impressive milestones since beginning operations at OCBA almost 5 years ago. We wish everyone at Cymogen Dx well as they move on to the next stage."
Biocare Medical is a supplier of innovative and automated immunohistochemistry (IHC) instrumentation and a full range of reagents for IHC and in situ Hybridization (ISH) lab testing. The company works regularly with pharmaceutical firms, clinical histology labs, contract research organizations and biotech companies, along with nonprofits, government agencies and military and academic institutions.
The high caliber Cymogen Dx team is "…very excited to now be a part of this innovative company and believe the efforts of our combined teams will bring added value for our customers," said Roy Paxton Yih, President and CEO of Biocare.
"We're proud of the accomplishment Cymogen Dx has achieved today," said James R. Petro, Jr., executive director of the Orange County Industrial Development Agency, which supports the OCBA. "The time spent at the Accelerator helped Cymogen Dx to become a very viable company in the ISH market, which made them an attractive takeover target."
About the Orange County Business Accelerator:
The Orange County Business Accelerator (OCBA) is a business incubator strategically located in New Windsor at Stewart International Airport with proximity to major interstates. The Orange County Industrial Development Agency (IDA) has championed both the creation and operation of OCBA. The incubator was launched more than five years ago and is designed to attract new entrepreneurial investment across various industries by providing businesses with below-market occupancy costs, mentoring programs, easy access to experienced professionals and a high-tech plug-and-play office environment. OCBA has served 43 companies that have directly created 125 new jobs. OCBA recently received official certification as a New York State Incubator and a sizable grant from New York's Empire State Development to support additional resources and services for resident companies. For more information, visit http://ocaccelerator.com.
# # #