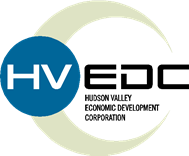 Hudson Valley Economic Development Corp. (HVEDC) has announced that Chris O'Callaghan, managing director of Jones Lang LaSalle Americas, Inc., has joined its board of directors.
O'Callaghan is currently responsible for commercial real estate firm Jones Lang LaSalle's Westchester County offices. A former senior director at Cushman & Wakefield, he has been one of the most active commercial office brokers in the tri-state region for more than 27 years. He joins the ranks of more than 40 fellow HVEDC board members and industry leaders.
"We are thrilled to have Chris O'Callaghan join our board of directors," said Laurence P. Gottlieb, president and CEO of HVEDC. "I have personally known Chris for many years, and with his incredible expertise and deep knowledge of the commercial real estate marketplace regionally and abroad, he will be a powerful asset to HVEDC in helping to advance our mission of promoting strong economic development here in the Hudson Valley."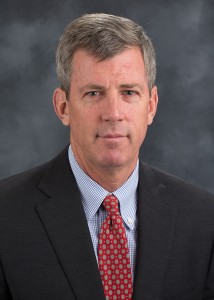 O'Callaghan has negotiated a number of significant real estate transactions in the region involving such companies as AT&T, Snapple, Ameritech, Waterhouse Securities, Hitachi and others. In addition, he is the former chairman of the board of the Business Council of Westchester County, representing more than 1,200 businesses in Westchester County and New York State, and also served as chairman of the Westchester Economic Development Business Coalition.
"This is a great opportunity for me to leverage my career experience to benefit the HVEDC board," O'Callaghan said. "JLL is also in the business of promoting economic development across the globe. We represent some of the world's largest corporations and private occupiers of real estate and inform businesses of regions — such as the Hudson Valley — that are focused on helping companies do business. We partner with economic development professionals, providing statistics and economic information that helps real estate directors evaluate opportunities for their companies. The work of JLL and HVEDC really go hand in hand."
To learn more about Jones Lang LaSalle, visit http://www.us.jll.com/united-states/en-us.
About Hudson Valley Economic Development Corporation (HVEDC): HVEDC is the leading economic development agency for the seven-county region of Westchester, Putnam, Dutchess, Rockland, Orange, Ulster and Sullivan counties. The public-private partnership markets the region as a prime business location to corporate executives, site selection consultants and real estate brokers. HVEDC helped start the organizational, branding and promotional effort for NY BioHud Valley, Hudson Valley 3D Printing and the Hudson Valley Food & Beverage Alliance. To learn more, call 845-220-2244 or visit http://www.hvedc.com.