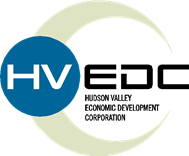 NEW WINDSOR, N.Y. (August 18, 2014) — The Hudson Valley Food & Beverage Alliance has officially welcomed Amrita Bars to its organization as its newest member.
The company produces natural plant-based and gluten-free nutritional bars that help people eat healthier and reach their weight loss goals. Amrita Bars are known for their high levels of fiber, vitamins and minerals, antioxidants, protein and omega-3s, while avoiding the use of genetically modified organisms (GMOs) and other harmful ingredients.
"Companies focusing on health and wellness is a growing subcategory for us, so having Amrita Bars — with such a strong product emphasis on nutritional value — will only add to the vitality and depth of the Alliance as we continue growing this critical business sector in the Hudson Valley," said Laurence P. Gottlieb, president and CEO of HVEDC.
Amrita Bars are based on Bahl's own experience with a plant-based diet after witnessing the improved health of both himself and his son, who has autism. He set out to create a nutritional bar that avoided allergens, gluten, dairy, nuts, soy, oils and preservatives. Instead, Amrita Bars use organic brown rice protein and sun-dried ripened fruits to deliver a wide range of nutritional benefits.
In addition, the company recently partnered with the Mid-Hudson Workshop for the Disabled at a new manufacturing location in Poughkeepsie. Through this partnership, individuals with disabilities will learn new skills and gain valuable employment experience by working with the team at Amrita Bars.
The Hudson Valley Food & Beverage Alliance brings organizations within the food and beverage industries together, helping area businesses forge strong partnerships. Founded by Hudson Valley Economic Development Corp. (HVEDC), the Alliance provides access to economic guidance and marketing resources to businesses throughout the region.
"We are very happy to have the opportunity to join the efforts of the Hudson Valley Food & Beverage Alliance," said Arshad Bahl, founder and CEO of Amrita Bars. "With our membership, we will be able to contribute to important efforts concerning the industry as a whole in our region. We look forward to learning from other organizations in the Hudson Valley and providing our insights related to natural and organic products."
Amrita Bars aims to provide great-tasting products that help people live a healthier, more active lifestyle. For more information on the brand, visit http://www.amritahealthfoods.com.
About Hudson Valley Economic Development Corporation (HVEDC): HVEDC is the leading economic development agency for the seven-county region of Westchester, Putnam, Dutchess, Rockland, Orange, Ulster and Sullivan counties. The public-private partnership markets the region as a prime business location to corporate executives, site selection consultants and real estate brokers. HVEDC helped start the organizational, branding and promotional effort for NY BioHud Valley, Hudson Valley 3D Printing and the Hudson Valley Food & Beverage Alliance. To learn more, call 845-220-2244 or visit http://www.hvedc.com.