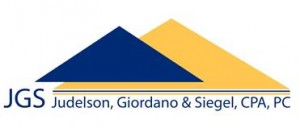 MIDDLETOWN, N.Y. (May 12, 2014) — Judelson, Giordano & Siegel (JGS), a leading accounting firm located in Middletown, recently appointed Dennis McWatters as the newest member of its team of professionals.
McWatters has extensive experience in the field of accounting, having worked for Citigroup in various managerial capacities for more than 40 years. From 1969 to 2010, he worked his way up from an entry-level position as a trainee to become a top-level manager with the company. During his years of service with Citigroup, McWatters functioned as vice president of operations, vice president accounting manager of operations and vice president accounting manager of financial control. He rounded out his service as a leader within Citigroup's Transition Services division.
JGS is now providing bookkeeping services and McWatters will be among JGS staff responsible for providing those services to both new and existing clients.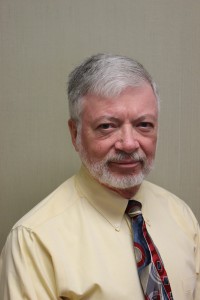 "We are thrilled to welcome Dennis McWatters to the team at JGS," said Frank Giordano Jr., partner and co-founder of the firm. "His vast professional experience and expertise within the financial and business industries will be of great benefit to us and our clients. The staff at JGS is comprised of some of the brightest minds in accounting, and we know Dennis will fit right in. We are honored to bring him aboard."
JGS is one of the most highly respected accounting firms in the Hudson Valley. The company serves individuals and businesses throughout the region, providing expert financial guidance, tax preparation services, business planning and a wide range of solutions to its always-growing list of clients.
"I am very excited be joining such a highly esteemed accounting firm," said McWatters. "JGS has a reputation for being one of the best at what it does in the state of New York, and I'm pleased to join its ranks. This is a terrific opportunity for me to leverage my experience and take yet another step forward in my career."
About Judelson, Giordano & Siegel:
Judelson, Giordano & Siegel (JGS) is a full-service accounting and business consulting firm with a notable history of providing unequaled financial, tax and management consulting services. The firm, which has more than 80 years of experience, is located in Middletown and works with a national base of clients ranging from small, local businesses to publicly traded corporations. The JGS philosophy is to work collaboratively with clients as their accountants and business advisors to solve their problems and address their specific business needs.